Grist Mill Lot
Reynolds was given a 200 acres lot by the Court for running a ferry across the Kennebunk River
1675 Apr 12 Rishworth to John Reynolds Certificate to father's estate
1684 Nov 4 Son John had inherited.
1687 Jan 2 John Rennals sold to Nich Moorey a 60A lot on Long creek aka Mast cove oppisite Gillams point. Moorey's lot ran 20 poles upstream from the creek's mouth and 60 poles downstream.
Book VI Folio 49 John Rennels to Nicholas Moorey Jan 2, 1687
In the town book in 1688/9 Nicholas Morey has a mill on land that ajoins that of Rennals.
1701 Oct 2 Moorey sold his lot to Storer, Hill and Batson 60A at Long Creek or Mast Cove bot of John Reynolds.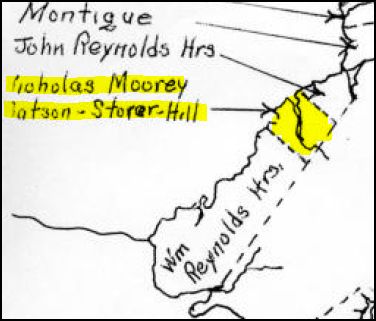 Cape Porpoise was deserted more than once. Upon the settlers return the town reassigned lots in 1720 to those who could prove ownership. Book XI Folio 205
This new lot assignment shifts the lot from both sides of Mast Cove to the land between Mast Cove and Bass Cove and adds 40 acres. Note the location of the known mills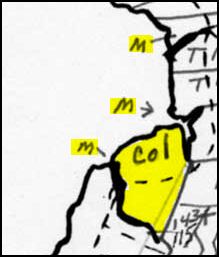 S-16
1725 Mar 12 Samuel Hill to John Storer my son mill privilidges at Long Creek (and land at Kennebunk River land at Bass Cove T19) lot then shared by just Batson and Storer
1725 Dec 6 Widow and heirs of Batson to Dependence Littlefield Son in-law. Dower rightes in Mill is occupation of said Dependence